Whether you're hosting a party or attending one as a guest, Alima's Roti and Pastry have got you covered with a mouthwatering menu. These tasty appetizers and desserts are sure to leave everyone craving more. Get ready to become the ultimate host or guest with these fantastic menu picks!
First up, we have Aloo Pie. This popular Trinidadian street food features a soft, spiced potato filling enclosed in a crispy, golden crust. These handheld delights are a hit among guests, with their comforting flavors and satisfying texture. Serve them with some tamarind sauce or channa and watch as they disappear from the plate within seconds!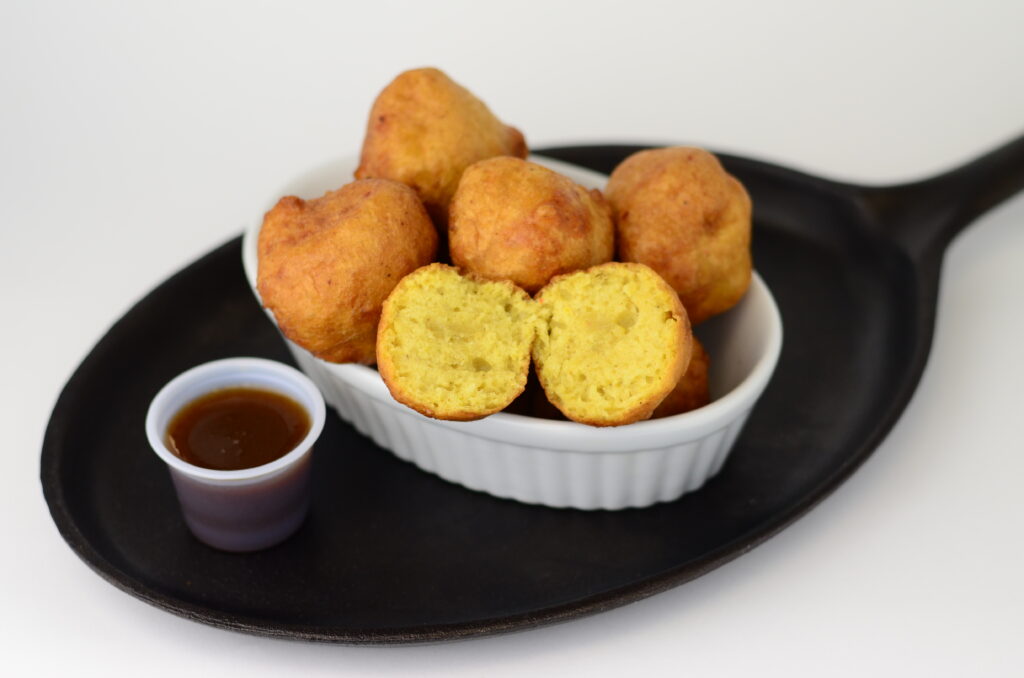 If you're seeking a taste of the Caribbean, look no further than Doubles. These delightful vegetarian sandwiches consist of two fluffy, fried breads called bara, filled with curried channa (chickpeas). Bursting with flavour, Doubles can be customized with tangy tamarind sauce, pepper sauce, or a touch of our signature shado beni.
For the perfect bite-size savory treat, try our Potato Balls. Made with creamy mashed potatoes, flavourful spices, and a crispy coating. They are easy to eat and incredibly delicious, making them perfect for parties. Order ahead as these delicious little bites are only available on Fridays and Saturdays.
Pholourie is another must-have appetizer. These deep-fried split pea dough balls are crispy on the outside and fluffy on the inside, with a subtle kick of spice. Serve them with tamarind chutney or mango sour for a delightful combination of flavors. Your guests will be impressed by the unique taste and texture of this Trinidadian and Guyanese street food. These are also ordered ahead items as they are only available on Fridays and Saturdays.
If you're a meat lover, try our delectable Chicken or Beef Pies. These handheld pastries are filled with succulent, seasoned meat and enveloped in a flaky crust. The savory pies are convenient and portable, making them an excellent choice for picnics or outdoor gatherings. Insider tip: tamarind sauce adds an enhanced flavour!
Craving something cheesy? Our Cheese Rolls are a flaky pastry with an irresistible cheese filling that will leave you craving more. Picture this: golden, flaky pastry with delicate layers that create an enticing crunch. Now, imagine a luscious cheese filling that melts in your mouth, leaving behind a savory and tangy bliss. Our Cheese Rolls are a perfect blend of textures and flavors that will make cheese lovers weak at the knees.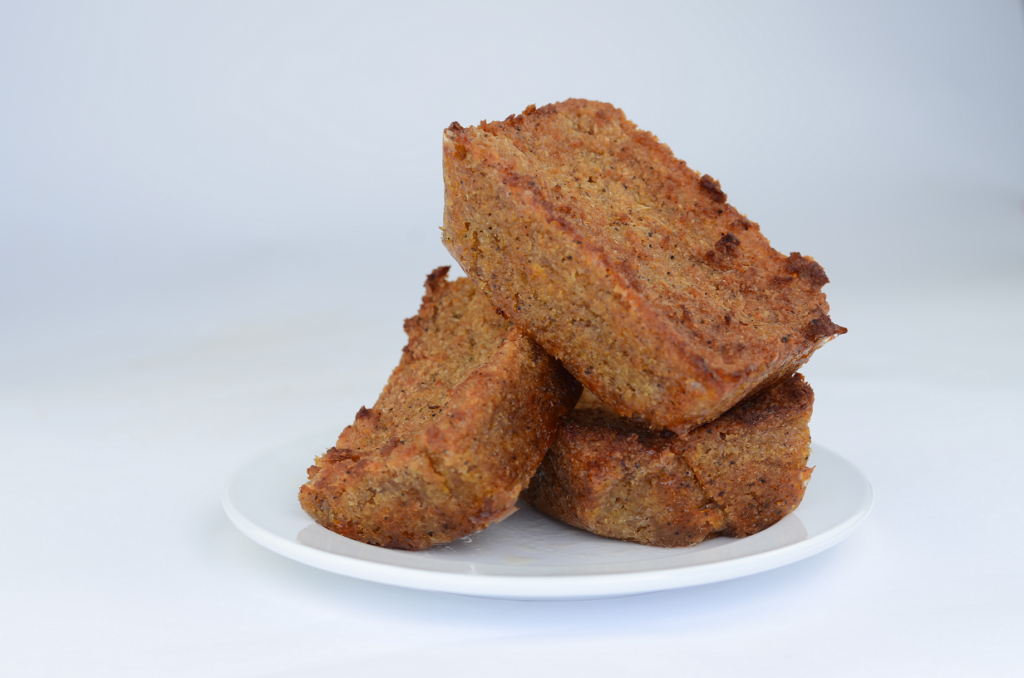 But what's a gathering without dessert? We all know that no celebration is complete without a touch of sweetness to satisfy our cravings. If you're in search of a warm, cake-like dessert with a perfect blend of aromatic spices and delicate sweetness, look no further than Cassava Pone. This delightful treat is renowned for its rich and moist texture, which is created by using cassava, a starchy root vegetable. With each bite, you can expect your taste buds to embark on a journey to the hinterlands of Guyana, where this delectable dessert originated.
If you're looking for something flaky and fruity, look no further than the Currant Rolls. These delightful treats are filled with plump currants that burst with flavor when you take a bite. The combination of the flaky pastry and the sweet-tart currants creates a heavenly experience that your guests won't be able to resist.
If you're longing to experience a tropical getaway through your taste buds, don't miss out on the Coconut Rolls. Bursting with the irresistible flavors of coconut, these rolls are slightly different from salara as they combine the sweet and nutty coconut with a buttery pastry shell.
Lastly our Pineapple Tarts are offer a delightful balance of sweetness and tanginess. The buttery crust is filled with a luscious pineapple jam that will leave your taste buds tingling with delight. The vibrant flavor and beautiful presentation of Pineapple Tarts make them a showstopper that will impress your guests.
Alima's Roti and Pastry is your go-to for delectable summer delights. Whether you're hosting or attending, these menu highlights will make you the star of any summer gathering. Get ready to impress your friends and family with Alima's irresistible creations! As always, we encourage you to place your orders ahead of time as summer weekends are always busy. Alternatively, use our Curbside services and avoid those long pickup lines. Orders can be placed two days or as little as one hour ahead of time.