Alima's® was started in 1990 by Alima Ali with a staff of two, For two years Alima (still the current owner) and friends concentrated on making only Parathas and Dhalpuris for a small number of customers. Orders were received by phone. There were no walk-in customers as the business was not as yet 'public'. Actually, there was no signage on the front until the end of 1992. By that time, the business had started growing rapidly. Advertising was by word-of-mouth only. At the end of 1992 we decided to open to the public by putting up signage, and creating a take-out area.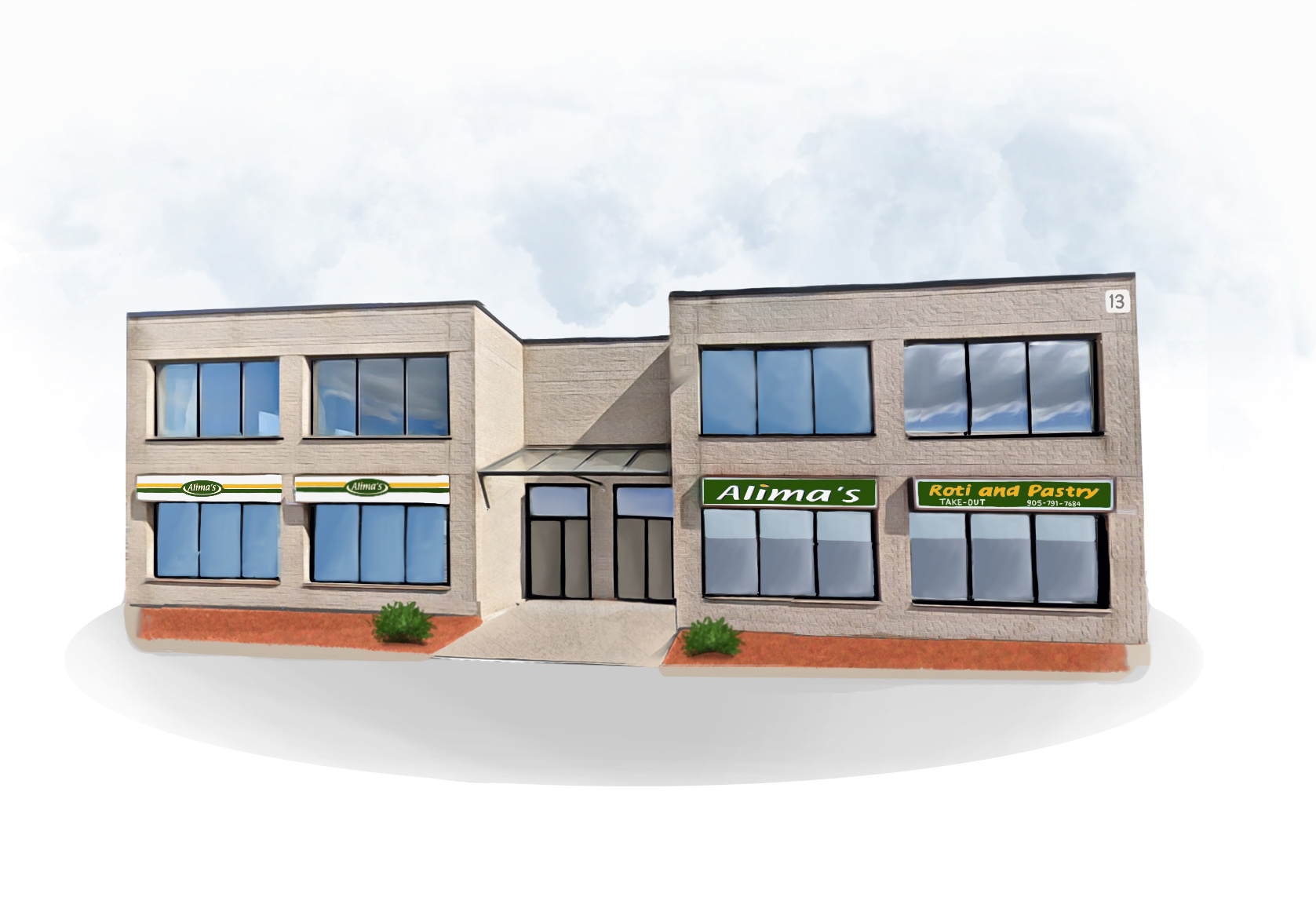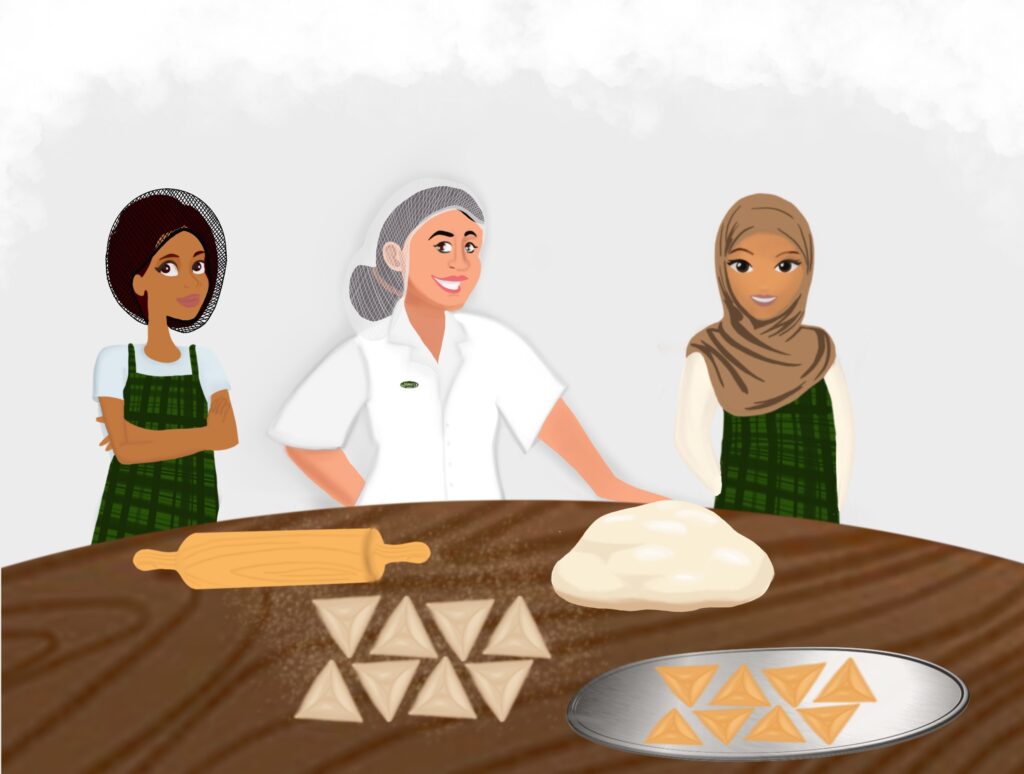 We have now grown from the staff of two to a fantastic staff of 36 full-time employees; the business now occupies five units and we serve the public six days a week. Our menu has expanded over the years as well and now includes a variety of Caribbean Pastry, Curries, Sweets, Sauces, and the must-have 'fries' like Polouri, Aloopies and Doubles!
We also supply restaurants with specially packaged wholesale rotis.
In contemplating ways of better serving our customers we started experimenting with freshly frozen packaged food items, which we thought would be super convenient. We first started with our rotis (Parathas and Dhalpuris) creating the first items of our 'Eat-Easy" line.  This has been a success as we have been able to maintain the 'just cooked' feel and taste when our frozen items are reheated. Then around 2017 we started adding other items like curries, stews, chokas etc. This became an immediate success as our customers loved the convenience and of course the taste. Now (in 2021) we have over eighty packaged items.
In another major move, with a view to better serve customers, we started a weekly home delivery service for these prepackaged food items. We deployed a new website dedicated to this service, and we are now delivering five days a week across the GTA, serving a particular region on a specific day. Customers who have used this service are extremely happy with the high quality service. We look forward to growing this and to continuously add new items.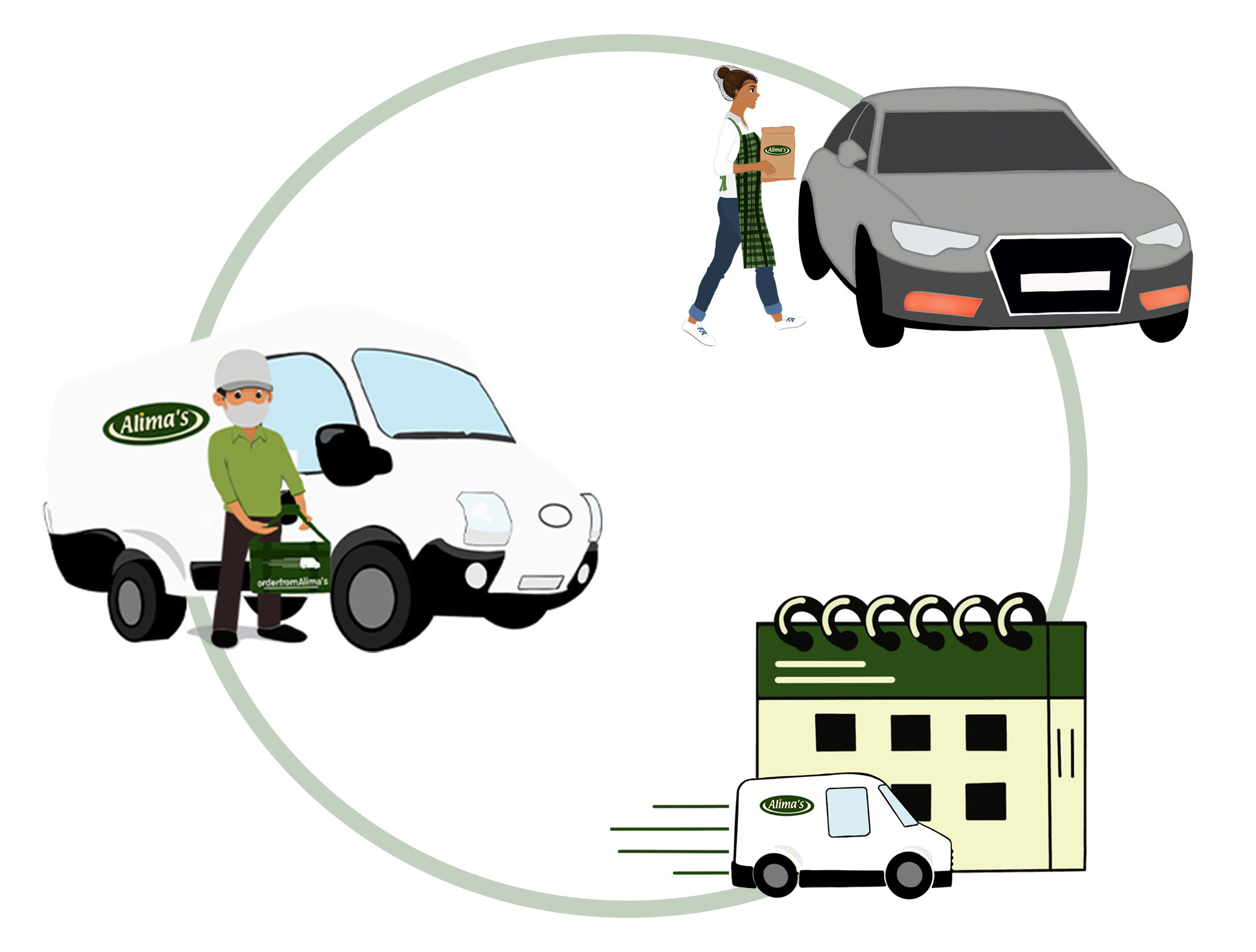 We thank all our loyal customers
and we want you to know that our mission is to make eating easy for you.
1990
1993
1997
2000
2003
2007
2012
2016
2020
1990
Extended Location
Alima's® is a favorite destination for persons in the Greater Toronto Area, and way beyond, who appreciate authentic Caribbean Roti and Pastry. We are a take-out service, offering Roti Wraps, Parathas, Dhalpuris, and an impressive array of Guyanese and Trinidadian Pastry and traditional loaf bread.
1993
1997
2000
2003
2007
2012
2016
2020