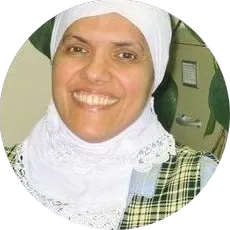 Some time ago a young lady came into the store and asked to see me. I was not there at the moment so she spoke to my husband and partner, Gibraan. She was about twenty three years old. She said that she used to come into the store with her mom since she was about four years old, and now she is about to get married. She wanted to share that with us.
We know that we have been here a long, long time, but these moments really make us realize just how long, and put things into perspective.
We felt honored that this gushing young lady would have that emotional attachment to us, and, as she shared that special moment with us, we want to also share some thoughts with you.
Alima's started in 1992, with a staff of just two persons. The road was not easy. The path was steep, and the pitfalls many. As usual, the ups and downs of business are known only to a few, but we have been blessed with slow but stable growth. Through all this we have two groups of persons to thank, to be grateful to, and to whom we have a real emotional attachment; our beautiful and loyal customers, like the family of the young lady, and our dear staff.  Without you we could not have done it. This sounds like a cliché, but we really mean it.
Our dear customers, you have been loyal and you have been supportive, some of you are actually our ambassadors, and we are honored to be your friends.
Our staff has worked extremely hard and some have made many sacrifices, and, although we see ourselves as one team, we still want to say a special thank you. 
Although many years are behind us, we start each year thinking fresh, as if we are just starting out. We want to continue to serve you, to offer the best quality food and the best service. We want to introduce new items, and also, in a hectic world, new food solutions, like our Eat-Easy line.
We have a confession. Despite our best intentions and planning, and best efforts, sometimes we fall short. Our products are not always at the highest quality level, and our service not always impeccable.
We ask you to excuse us whenever that happens. Everything we do is manual, and as human beings the quality of our work is affected by many human emotions; but be assured, we start each day, and year, with the intention to do the best we can.
As we now head into 2020, we make this commitment again, and we wish you a very special and very happy year. 
God Bless
Aleema Ali